Train-makers set for sales boost abroad
2015-02-07 11:34:00
Summary:China is to take new measures to help its train-makers expand sales channels globally, government officials said on Thursday The support comes after the country saw the fastest growth in rail equipment exports and railway infrastructure projects in overseas markets last year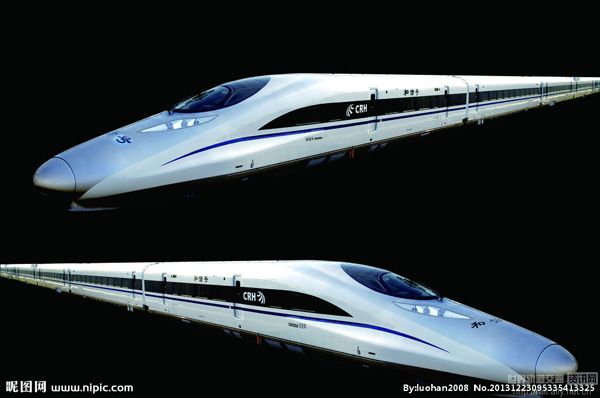 Last year, the country's train-makers exported railway equipment worth 26.77 billion yuan ($4.36 billion), a year-on-year increase of 22.6 percent. [Photo provided to China Daily]
Rail equipment companies given backing to widen their global services and production
China is to take new measures to help its train-makers expand sales channels globally, government officials said on Thursday.
The support comes after the country saw the fastest growth in rail equipment exports and railway infrastructure projects in overseas markets last year.
Zhi Luxun, deputy director-general of the Department of Foreign Trade at the Ministry of Commerce, said China will quicken the pace of promoting its railway standards abroad.
It will also support rail equipment makers in widening their global services and production networks to compete with more established rivals in different regional markets.
To date, China has exported its railway technology to more than 30 countries and regions, including member countries of the Association of Southeast Asian Nations, Argentina, Australia and the United States.
"Widening the international sales network and manufacturing bases in overseas markets can help Chinese train-makers to improve their localization abilities, as well as gaining political and public support through local employment," Zhi said.
China has seen railway equipment exports surge as industry leaders explore overseas markets.
Last year, the country's train-makers exported railway equipment worth 26.77 billion yuan ($4.36 billion), a year-on-year increase of 22.6 percent, according to the General Administration of Customs.
Chinese project contractors were involved in 348 international railway infrastructure construction projects in countries including Kenya, Thailand and Saudi Arabia last year, an increase of 48 percent from the previous year. They signed contracts worth $24.7 billion with clients worldwide.
The overseas expansion was led mainly by State-owned companies CNR Corp and CSR Corp, with their exports accounting for about 70 percent of the total value.
"Based on the World Trade Organization's rules, China will also combine this fast-growing industry with its rich financial resources to expand its capability to use foreign capital, such as supporting companies to issue bonds to raise funds overseas," Zhi said.
Assisted by the Ministry of Commerce and the Ministry of Industry and Information Technology, the State Council is reportedly drafting a plan to further support the railway equipment industry to diversify overseas sales and service channels.
Zhou Zhencheng, commercial counselor at the Department of Outward Investment and Economic Cooperation at the Ministry of Commerce, said that even though China is a latecomer to the field, its rail equipment companies have thrived thanks to cost advantages and reasonable delivery times.
Last year, a contract for a Chinese-led consortium to build a high-speed rail line in Mexico was scrapped only days after it was signed.
Zhi urged the Mexican government to ensure the legitimate rights and financial interests of Chinese companies when dealing with problems caused by the decision.
Last Friday, Mexico said it had suspended the country's first high-speed railway project indefinitely as part of actions taken to cut this year's budget.
Zhi said, "China will continue to enhance the legal effect and details of investment protection agreements signed with various countries.
"It will offer more reports on the risks and financial barriers in overseas countries to Chinese companies to help their overseas expansion."
Demand for upgraded rail systems continues to rise in Eastern Europe, South America and Africa.
Luo Renjian, a researcher at the Institute of Transportation Research under the National Development and Reform Commission, said business opportunities are also likely to increase from new trading routes.
This follows China's ongoing promotion of the Silk Road Economic Belt and the 21st Century Maritime Silk Road, Luo said.