Construction of Datong-Zhangjiakou railway in full swing
2017-11-22 15:17:40
Summary:The construction of Datong-Zhangjiakou High-Speed Railway, a line connecting Datong in Shanxi province and Zhangjiakou in Hebei province, is proceeding at full pace
The construction of Datong-Zhangjiakou High-Speed Railway, a line connecting Datong in Shanxi province and Zhangjiakou in Hebei province, is proceeding at full pace.
A vital transportation link connecting Beijing, Tianjin, and Hebei, Shanxi and Shaanxi provinces –– the high-speed rail line runs from Huairen county in Shanxi to Huaian county in Hebei province, with a total length of 141.5 kilometers, and the Shanxi section runs for 124 km. The line also joins with several others, such as the Beijing-Zhangjiakou Railway, Zhangjiakou-Hohhot Railway and Datong-Xi'an Railway.
Starting in December 2015, the Datong-Zhangjiakou High-Speed Railway, which cost 18.05 billion yuan ($2.72 billion), consists of 16 construction sites where complex projects like Daliang Mountain Tunnel built by China Railway 17 Bureau Group, are located.
All workers have been stepping up construction efforts to ensure that the railway can be open to traffic by 2019. Four continuous beams of the rail have been joined. The reconstruction of Tianzhen Railway Station which the rail crosses will count down from Nov 28.
Once the rail is put into service, it will take only 1 hour and 40 minutes to travel from Datong to Beijing, much shorter than the 6-hour rail journey that was previously necessary.
Construction workers from China Railway 17 Bureau Group, a railway construction company based in Shanxi province, work in Daliang Mountain Tunnel, one of the more complex parts of the Datong-Zhangjiakou High-Speed Railway line. [Photo/Shanxi Daily]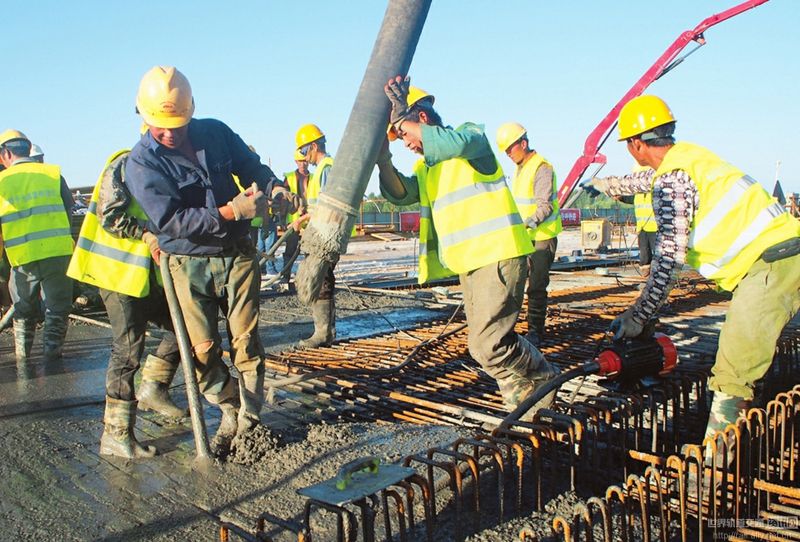 Construction workers on the Datong-Zhangjiakou High-Speed Railway line [Photo/Shanxi Daily]
Workers manufacture components for the Datong-Zhangjiakou High-Speed Railway line. [Photo/Shanxi Daily]
Workers check components on the Datong-Zhangjiakou High-Speed Railway line. [Photo/Shanxi Daily]