Almost ready to go: Chongqing-Guizhou Railway under trial run
2017-12-29 09:24:34
Summary:The Chongqing-Guizhou Railway is one step closer to officially operating after its trial run on Dec 23
The Chongqing-Guizhou Railway is one step closer to officially operating after its trial run on Dec 23.
Connecting two major cities in Southwest China, Chongqing and Guiyang, the railway traverses China's longest river, Yangtze, and its tributary, Wujiang River, and has 209 new bridges and 115 tunnels, according to the project's constructor, China Railway Chengdu Group Co Ltd.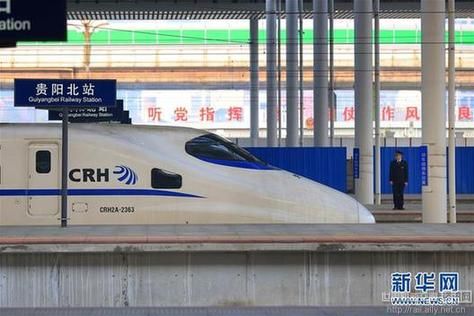 Running up to 200 kilometers per hour, the passenger train will greatly improve traffic between China's southwest and northwestern, eastern, southern areas. It will cut the travel time between Chengdu, capital of Sichuan province, and Guiyang, capital of Guizhou province, from 11 hours to 3.5 hours.
It will also significantly shorten trips between Sichuan, Guizhou, Chongqing and eastern coastal areas, providing great relief for travelers in Southwest China.