Overhead power lines installed on Beijing-Shenyang HSR
2017-12-05 14:26:37
Summary:Overhead power lines along the Shenyang section of the Beijing-Shenyang High-Speed Railway Line finished installation on Nov 29, laying a solid foundation for the future operations of the line
Overhead power lines along the Shenyang section of the Beijing-Shenyang High-Speed Railway Line finished installation on Nov 29, laying a solid foundation for the future operations of the line.
The Liaoning section of the Beijing-Shenyang HSR links Shenyang West Station in Liaoning province's capital city with Xinmin North Station in Xinmin city, Liaoning province.
The whole Beijing-Shenyang HSR is 709-kilometers long and starts at Xinghuo Railway Station in Beijing and connects Chengde in Hebei province with Chaoyang and Fuxing in Liaoning province, before eventually reaching Shenyang.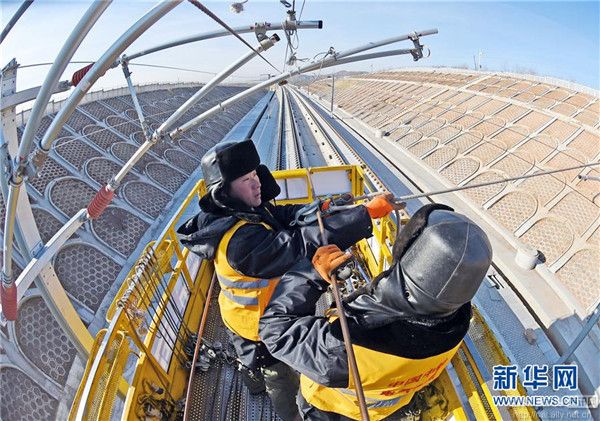 The line began construction in July 2014, with total investment of 124.5 billion yuan ($20.4 billion).
Upon completion, expected at the end of 2018, the new line will shorten the current journey time of 6 hours to just 2 hours and 30 minutes, as it can accommodate trains traveling at speeds of up to 350 km per hour, and there will only be 20 stations along the new line.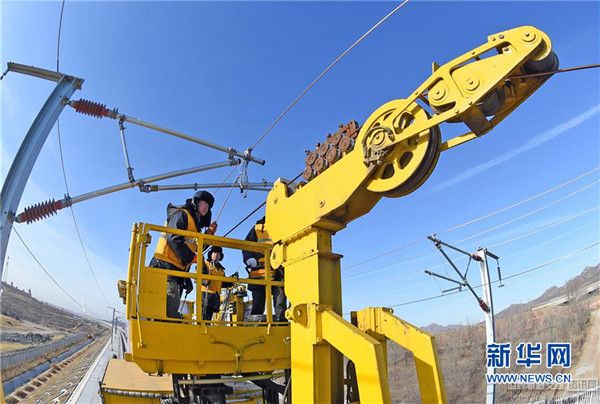 The completion of the high-speed rail line will also greatly improve the transportation of goods in the region, as the Beijing-Shenyang line will connect to other main rail lines across China, such as the Beijing-Harbin Rail Line, Beijing-Shanghai Rail Line and the Qinhuangdao-Shenyang Rail Line. Meanwhile, the current railway connecting Beijing to Shenyang has reached operational capacity.