New device effectively removes snow, ice from trains
2018-03-06 12:57:28
Summary:Last week, a heavy snow hit Harbin, capital of Heilongjiang province, resulting in thick snow and ice covering the bottom of the high-speed train coaches, a condition which may affect operations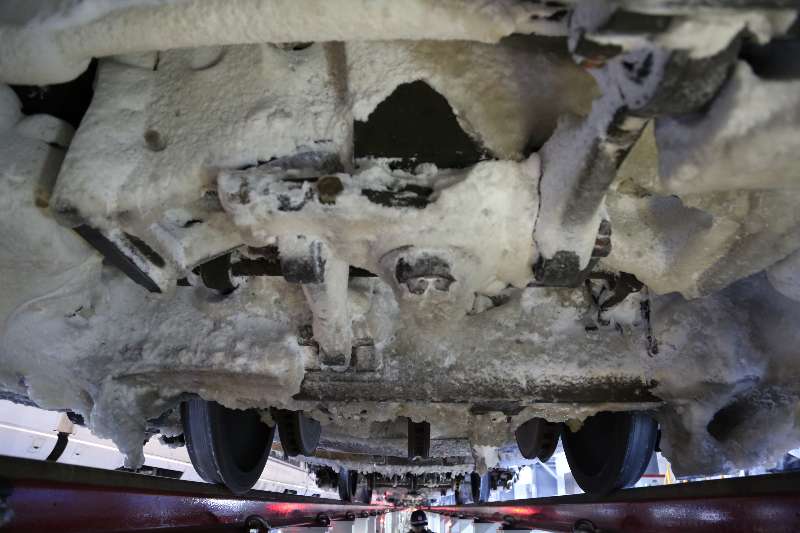 Last week, a heavy snow hit Harbin, capital of Heilongjiang province, resulting in thick snow and ice covering the bottom of the high-speed train coaches, a condition which may affect operations.
A new device developed by China Railway Harbin Group was put into service to remove the snow and ice and it proved to be effective.
The device uses warm water to spray the bottom of the coaches at low pressure and the operator will adjust the pressure, temperature and speed of the water depending on the condition of the ice deposits.
It takes only 40 minutes to clear up a group of eight coaches with the joint work of two operators and the train driver, while in the past this work needed 20 employees working for more than four hours.
Furthermore, the equipment originally used - including wooden poles, rubber hammers and hot water at high pressure - could cause great damage to the coaches.
After a whole winter's test, the new device has passed verification for export and won a national patent.