Tianjin's Subway Line 6 in operation
2018-05-11 12:48:49
Summary:A little fan of Tianjin& 39;s subway tries out the first train of Subway Line 6 [Photo enorth com cn]As of April
A little fan of Tianjin's subway tries out the first train of Subway Line 6. [Photo/enorth.com.cn]
As of April 26, all of Subway Line 6, from Meililu Station to Nansunzhuang Station, was completed.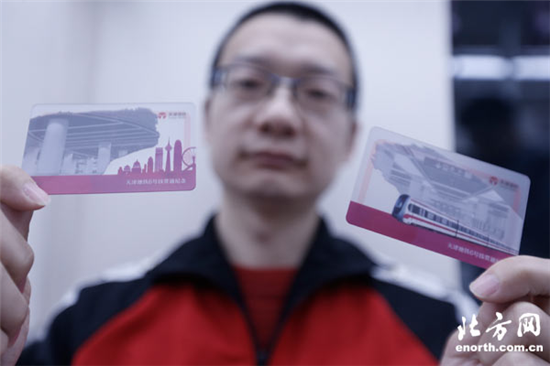 A passenger shows the commemorative subway ticket. [Photo/enorth.com.cn]
The first train from Meilinlu Station to Nansunzhuang Station leaves at 6.00 am, but the first train from Jianshanlu Station leaves at 6.06 am. The whole line has four transfer stations: Tianjin West Railway (Xizhan) Station, Changhong Park Station, Beizhan Station and Hongqi South Station.
Traveling from Meilinlu Station to Aquatic Park (Shuishang Gongyuan) East Road Station takes about 25 min, and makes transportation much more convenient.