CRBC hands over new access road, upgraded schools to Kenyan community
2018-08-03 09:06:47
Summary:China Road and Bridge Corporation (CRBC), the contractor of the Kenyan Standard Gauge Railway (SGR) project, on T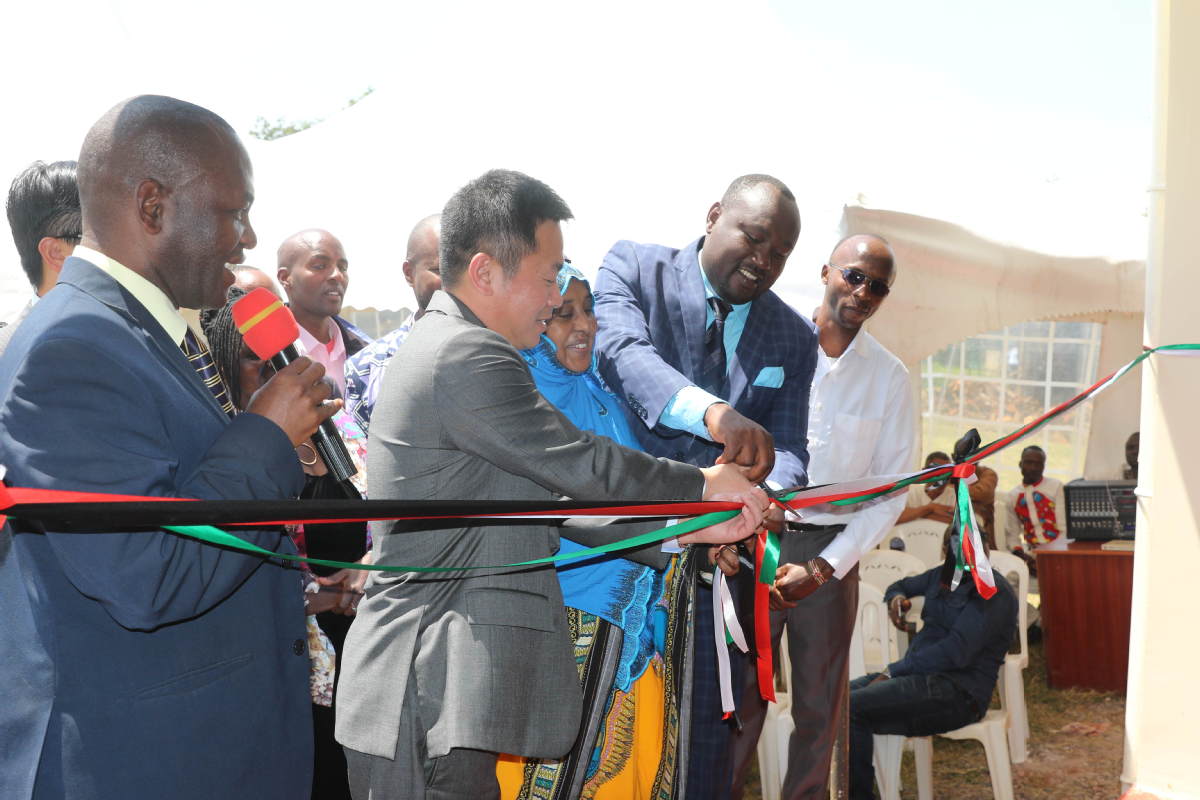 China Road and Bridge Corporation (CRBC), the contractor of the Kenyan Standard Gauge Railway (SGR) project, on Thursday handed over a new access road and upgraded primary and secondary school buildings to a community in Kenya.
After receiving requests from the Kerarapon community in Kenya's Kajiado County in April 2016, CRBC decided to construct an 850-meter access road and upgrade the primary and secondary schools. CRBC built classrooms, a computer lab and a library for the secondary school. All were completed last October.
Speaking during the event, Li Gang, assistant general manager of CRBC, said his company bears social responsibilities in mind when carrying out infrastructure projects.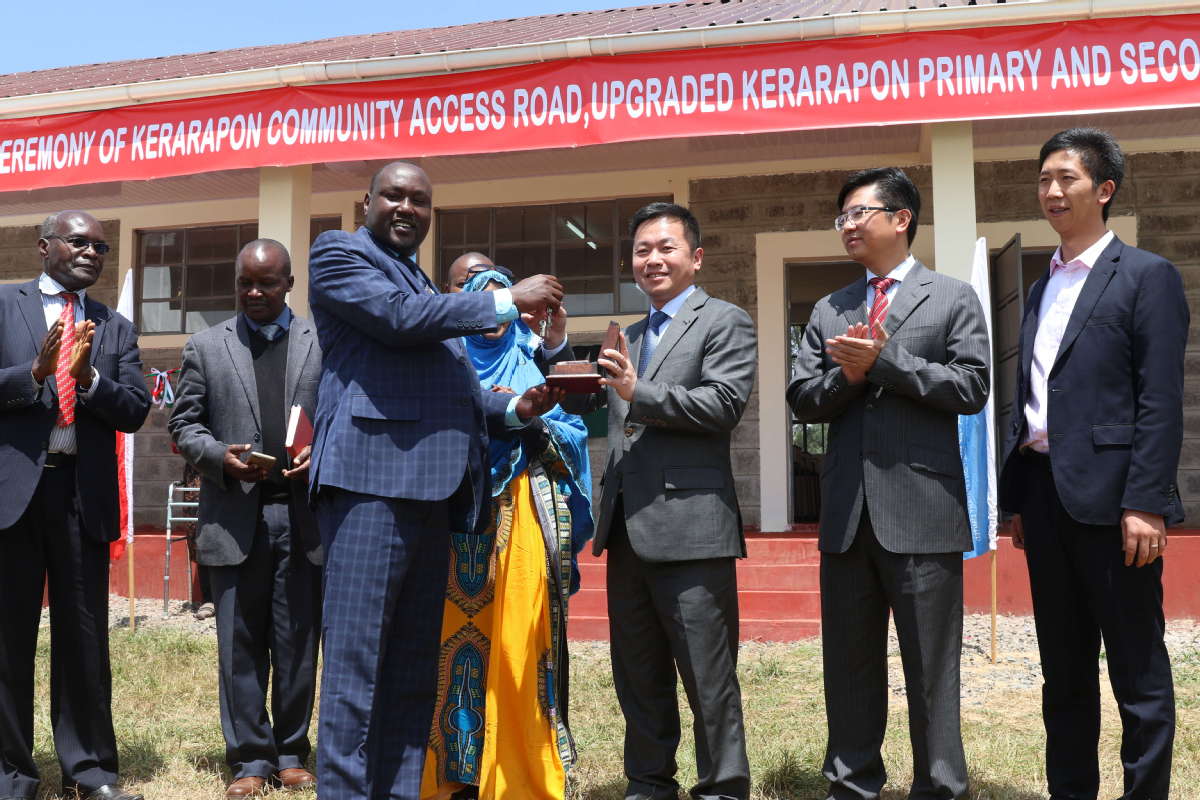 "The aided-service offered to Kerarapon community is the symbol of CRBC's spirit of building roads and bridges, making contributions to society. CRBC shows respect and gives back to the community and the society, sharing the fruits of development with local people," Li said.
Philip Mpaayei, Kajiado County senator, thanked CRBC for helping in construction of the secondary school lab and library. He challenged the students and teachers to take advantage of the facilities to make the school a center of excellence specifically on information and communication.
"In the entire county, there is no public school with such computers, take advantage of them and make a difference in the community," he said.
Joseph Kamate, the Kerarapon secondary school principal, called the project a milestone in the area, and thanked CRBC for leaving a lasting mark to the community.
"Our students will be able to use ICT (information and communication technology) in learning, which is an integral part of the ministry of education and ICT who always insist that we teach using ICT. We are a young school, but we are going to be very big in terms of ICT integration. We are very happy with CRBC," he said.
CRBC has been engaged in several CSR activities including fundraising and donation to Turkana in 2011, donation to MCEDO Beijing Academy in Mathare slum, and donation to Ngara Girls' High School in 2016 among others.
For the past three years CRBC has fully sponsored 100 Kenyan outstanding secondary school graduates to study railway engineering in Beijing's Jiaotong University.
In terms of local involvement, Li said CRBC calls upon the local suppliers to participate in the construction of SGR by supplying goods, materials and equipment to the project.
"By doing so, engineering-related sectors have been boosted and mutual win-win has been achieved," Li said.