Rail passengers left standing angry at lack of refund
2018-10-08 09:10:33
Summary:High-speed rail passengers who were forced to stand for up to three hours after a malfunction affected services ...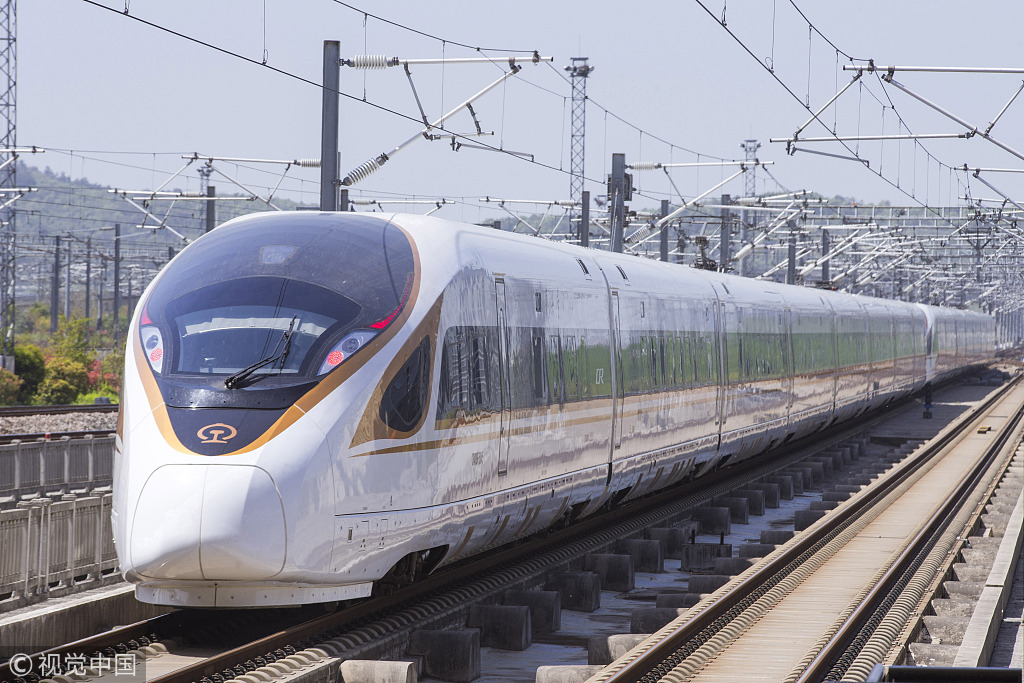 High-speed rail passengers who were forced to stand for up to three hours after a malfunction affected services in northern China over the National Day holiday have received an apology from the rail operator, but no refund.
Second-class ticket holders had to crowd the aisles and corridors on two services from Handan to Qinhuangdao, in Hebei province, and one from Handan to Tianjin last week due to the number of cars being halved.
Rail operator China Railway Beijing Group, which covers the region including Beijing, Tianjin and Hebei, said in a statement on Sina Weibo on Saturday that the situation was caused by malfunctions in two engines on Thursday, which meant the number of cars had to be cut from 16 to eight on three services.
The information was broadcast to passengers ahead of time at the stations, allowing them to reschedule, according to the statement.
However, angry passengers who took the affected services have used social media to complain about not being offered refunds.
A man surnamed Liu told China Central Television he traveled on the G6288 Handan-Tianjin service on Friday. He boarded at Shijiazhuang, the capital of Hebei, and his ticket was for car 13, but when the train arrived at the station it had only the first eight cars.
"The train crew said … that we needed to hurry since the train was about to leave. We had to make it back to Tianjin, so we got on the train," he said.
"The carriages were crowded with passengers from the back eight cars, including the elderly, children and pregnant women. They had no seats and had to find their own way," he said, adding that the journey lasted about two hours. "There was no explanation given to us during the whole ride, or after we got off in Tianjin."
Liu told CCTV that only first-class and business-class passengers were offered refunds, as the price for a second-class seat is the same as for a standing ticket.
A passenger on the G6284 Handan-Qinhuangdao service on Thursday wrote on Sina Weibo about a similar experience. The woman, using the name Sageram, said she also boarded in Shijiazhuang and had to stand for several hours because her ticket had been for car 14.
Zhao Sanping, director of Beijing Guangheng Law Firm, said more consideration is needed in meeting the demand for high-speed rail services. "A ticket is a contract with the railway department… but such situations are sometimes unavoidable," he said. "The railway department should send notice in advance and later make explanations to passengers."