Book gives railroad workers their due
2019-06-03 11:25:37
Summary:People re-created the historic photo of the meeting of the rails from May 10, 1869, during the commemoration of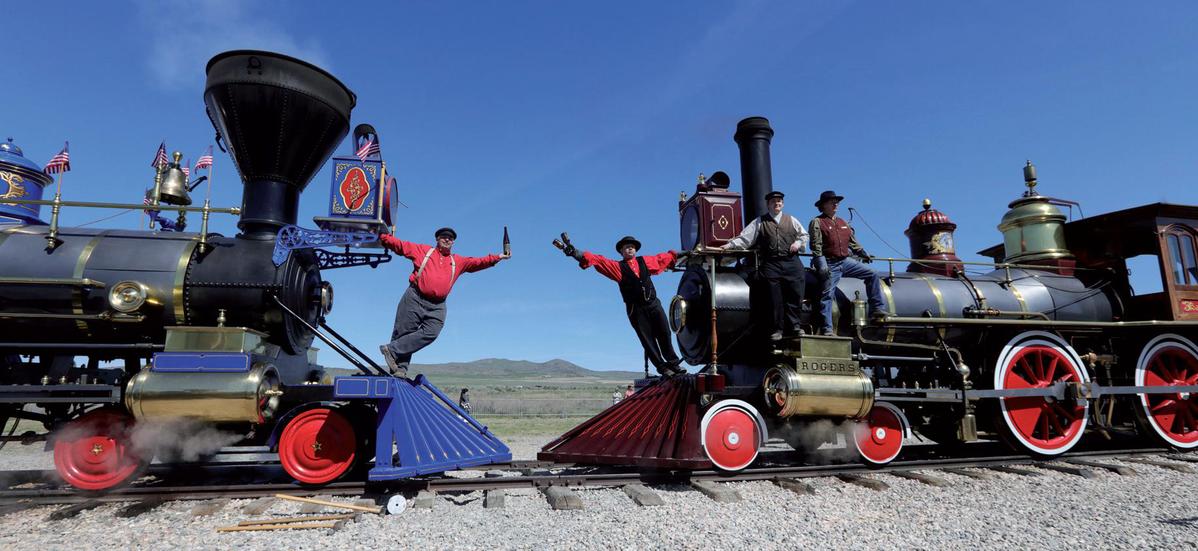 After the Transcontinental Railroad was completed 150 years ago, the Chinese workers who made up more than 80 percent of the railroad workforce were soon despised in the country and then largely forgotten.
Thanks to their descendants and the concerted efforts of researchers, the nameless Chinese workers who had been omitted by history have faces and voices now.
In his new book Ghosts of Gold Mountain: The Epic Story of the Chinese Who Built the Transcontinental Railroad, Gordon H. Chang, a professor of American history at Stanford University, tries to present a full story — not just about the Chinese workers but who they really were as people.
"People didn't know anything about who they were, where they came from, how they started working on the railroad, what kind of work they did, what kind of sacrifices and suffering they had and what happened to them afterwards," said Chang, who is also director of the Center for East Asian Studies at Stanford.
The book tells stories from start to finish of Chinese who worked on the railroad, which linked the West and the East for the first time in American history.
But because of a lack of historical records, Chang had to resort to photographs and material objects as well as newspaper accounts and business records to depict the workers' daily lives — how they dressed, what they ate and when they rested.
A recent book review by The New York Times says, "Chang's book is a moving effort to recover their stories and honor their indispensable contribution to the building of modern America."
The book is meant to represent history in a fuller fashion, and it's intended for a general audience, so that people across the country can learn about the workers' experiences, Chang said.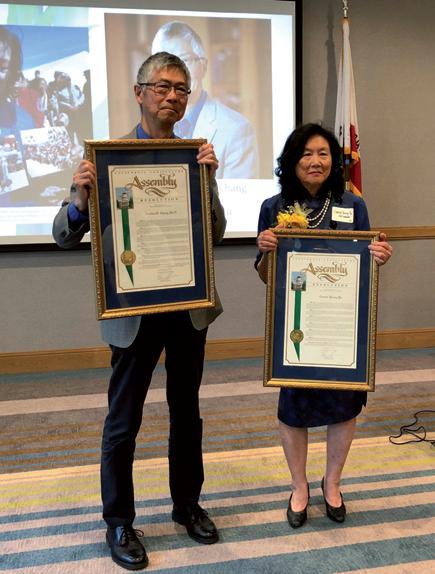 "Now we don't have to keep telling (the story) over and over again, but people will hopefully come to know it as part of the American history," he said.
Though always interested in the history of Chinese railroad workers, Chang said it took decades before he finally had the chance to do the project.
Seven years ago, he launched the Chinese Railroad Workers in North America Project at Stanford, which has received "great funding and support". Almost 200 different researchers have produced five publications and two books over the past years.
Chang's previous book, The Chinese and the Iron Road: Building the Transcontinental Railroad, is a collection of essays by scholars on different aspects of the railroad and of the experiences of Chinese workers.
"This is an important story because it's a very important part of American history. If we don't know the history in a full way, we really don't understand this country," said Chang.
The construction of the Transcontinental Railroad, originally known as the Pacific Railroad, took six years and stretched nearly 2,000 miles. It was considered one of the most remarkable engineering feats of the 19th century.
Nearly 12,000 Chinese joined the workforce; however, they dealt with prejudice, isolation and dangerous working conditions. Nearly 1,200 of them died from work accidents, avalanches and explosions while toiling in the Sierra Nevadas.
"They are nameless and faceless, but as descendants we have kept the history," said Connie Young Yu, a writer and historian in California. Her great-grandfather arrived to work on the railroad in 1866 and then became a foreman.
Over the past five years, she has interviewed more than 50 descendants of Chinese railroad workers across the country and co-edited the book Voices From the Railroad, published by the Chinese Historical Society of America this month.
The book includes nine descendants' recollections of their ancestors' stories, with memorabilia, such as an engineer's tag from 1869, a railroad spike, and a gold watch given to a Chinese worker as a gift in 1875.
"I like these particular stories because they have evidence," Yu said. "These gifts show that Chinese workers had self-determination and they were not weak people."
She said it's important to know that some of the Chinese workers learned English, including her great-grandfather.
"Many of them learned English, and they had friends, and established families. There's a lot of pride," she said.
The US has started to recognize the contributions of Chinese railroad workers, and it's "long overdue", said Yu.
Earlier this month, Yu was invited to speak at the 150th anniversary ceremony of the completion of the Transcontinental Railroad at Promontory Point, Utah.
But 50 years ago, at the 100th anniversary ceremony, although her mother was the only descendant of the 20,000 attendees, the Chinese Historical Society of America was denied an opportunity to present a plaque to the Chinese workers at the official program, Yu said.
Chang said there's a greater interest in the Chinese railroad workers' history compared with seven years ago, but it should not be taken for granted.
"We've been through a lot of struggle in many different ways. This is a great mark for where we've come from, and also to look ahead to see where we have to go and what to do even better," he said.