China-Europe railway injects vigor into China-Europe trade
2019-03-28 09:50:31
Summary:As part of the Belt and Road Initiative (BRI), the China-Europe railway now brings new opportunities for Lyon, F...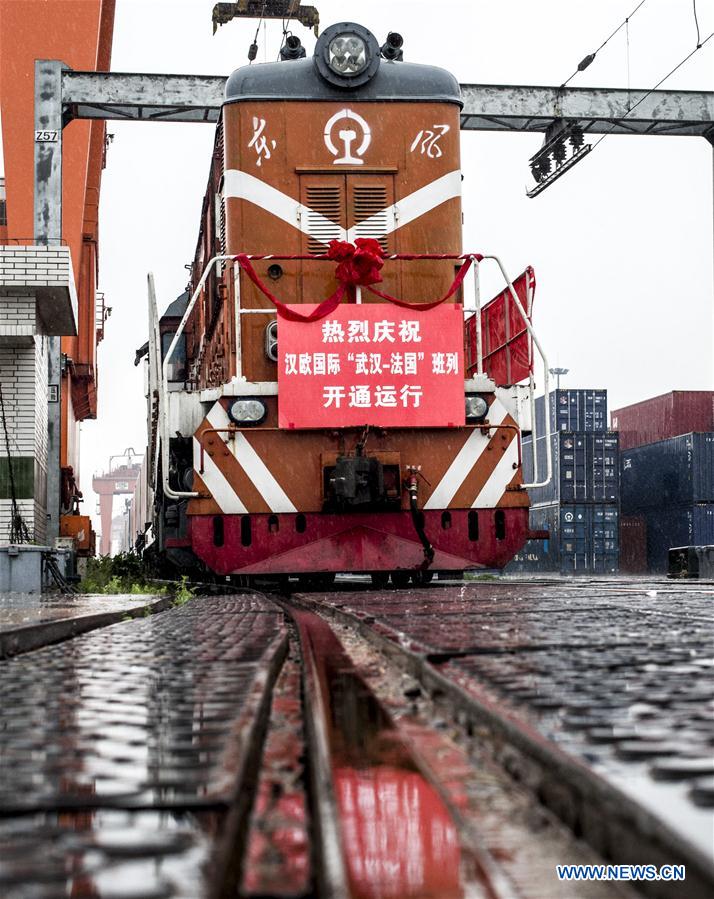 As part of the Belt and Road Initiative (BRI), the China-Europe railway now brings new opportunities for Lyon, France's second largest city, and promotes the development of China-France commercial exchanges.
Dubbed the "caravans of steel camels," the China-Europe Railway Express offers an ideal freight solution for the two important global trade markets, as the cost of railway transportation is much lower than air transportation.
Merchandise traveling from central China's Wuhan province to Lyon in France, for example, will only have to spend 18 days on the freight. Compared to the 30-day-plus transportation via shipping, the time is greatly shortened, said Marcel Stein, chief of German firm DBO Bahnoperator, which runs transit freight trains from the German city of Duisburg to the French city of Lyon.
After its launch in 2011, the freight trains now link 50 cities in 15 European countries, with the cumulative number of shipments exceeding 14,000 in total, according to Xinhua News Agency.
In France, the first express line linking China's city of Wuhan and Lyon was put into service in 2016. One year after, a new route from Wuhan to France's Dourges was launched to further enhance trade contacts.
Currently, Wuhan has two freight trains heading to Lyon weekly, where cargoes are distributed and delivered to Paris, Bordeaux, and Dourges, according to Wang Lijun, the CEO of Wuhan Asia-Europe Logistics (WAE), which operates the Wuhan-Lyon route.
Last year, the China-France trade volume exceeded $60 billion, hitting a new record, which shows the great potential of commercial exchanges between the two countries. Driven by the benefits, more and more French firms, including Peugeot, Citroen, and Decathlon, as well as some small and medium-sized enterprises, have expressed their interest. Meanwhile, Wuhan-Lyon cargoes now carry diverse products, varying from aeronautic parts and medical products to authentic wine.
Thanks to continuous equipment and technology upgrades, China-Europe will be able to meet the demand of higher professional industries. This means things like agricultural products and livestock products from different regions will achieve greater and larger transportation through the China-Europe Railway Express.