Jilin-made explosion-proof train introduced in Tel Aviv
2019-04-19 10:37:58
Summary:With the light rail vehicle (LRV) made by China's CRRC Changchun Railway Vehicles Co Ltd coming off the as...
With the light rail vehicle (LRV) made by China's CRRC Changchun Railway Vehicles Co Ltd coming off the assembly line on April 16, Tel Aviv, Israel's second largest city, is set to enjoy a new fully operational railway by 2021.
The low-floor LRV has been completely developed by China and is slated to operate on what will be Israel's first rail line – the 23-kilometer Tel Aviv Red Line. This is the first time such a project has been undertaken in a developed country.
A top-of-the-range metro car, the customized product takes into account Israel's complex geopolitical environment and will meet the strict safety demands of the Israel Security Agency.
It features an explosion-proof design with a curvy roof, a non-ferromagnetic bottom, and blast-resistant windows to protect against possible rocks, petrol bombs, and magnetic bombs. In addition, the underframe structure complies with Israeli standards, designed to remain intact within 15 minutes of combustion and give passengers enough time to evacuate. The door to the driver's room can keep out intruders for at least three minutes.
The vehicle is also equipped with a signal system capable of automatic train operation (ATO). According to a designer, about half of the Tel Aviv Red Line is on the ground, and a pre-set system gives priority to the light track by controlling traffic lights.
Other state-of-the-art technologies, such as lightweight materials like carbon fiber and SiC power devices used in battery chargers, help make the vehicle lighter, more efficient, and more environmentally friendly.
The vehicle is easily accessible due to its low floor design, particularly important for passengers in wheelchairs. Wi-Fi service is also available.
CRRC Changchun is a Chinese rolling stock manufacturer based in Changchun, capital of Jilin province. It is a division of CRRC Corporation Limited and provides one-stop services related to design, manufacturing, maintenance, and more.
The company signed a contract with Tel Aviv in 2015 to supply the city with 90 trains, with an option for 30 more, and to provide maintenance services for 16 years.
Manufacturers believe Israel will serve as a gateway to the European LRV market.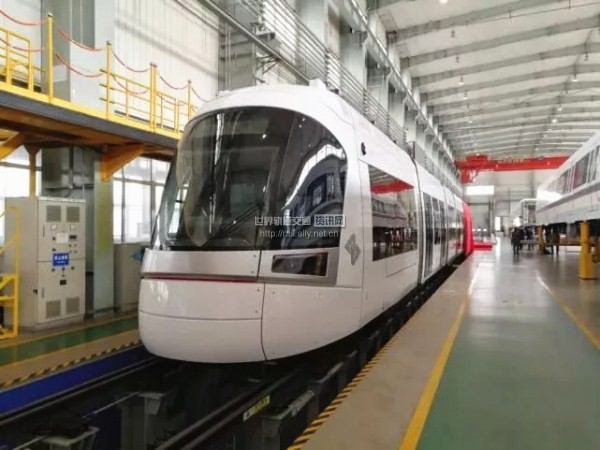 The exterior of the train to be introduced in Tel Aviv [Photo provided to chinadaily.com.cn]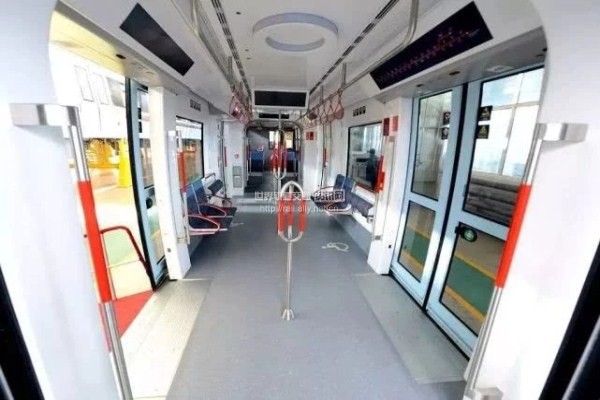 The interior of the train to be introduced Tel Aviv [Photo provided to chinadaily.com.cn]