China's first cross-Yellow River metro line begins trial operation
2019-06-25 09:19:10
Summary:A couple takes a selfie at a subway station on the newly-opened Metro Line 1 in Lanzhou,Northwest China& 39;s Ga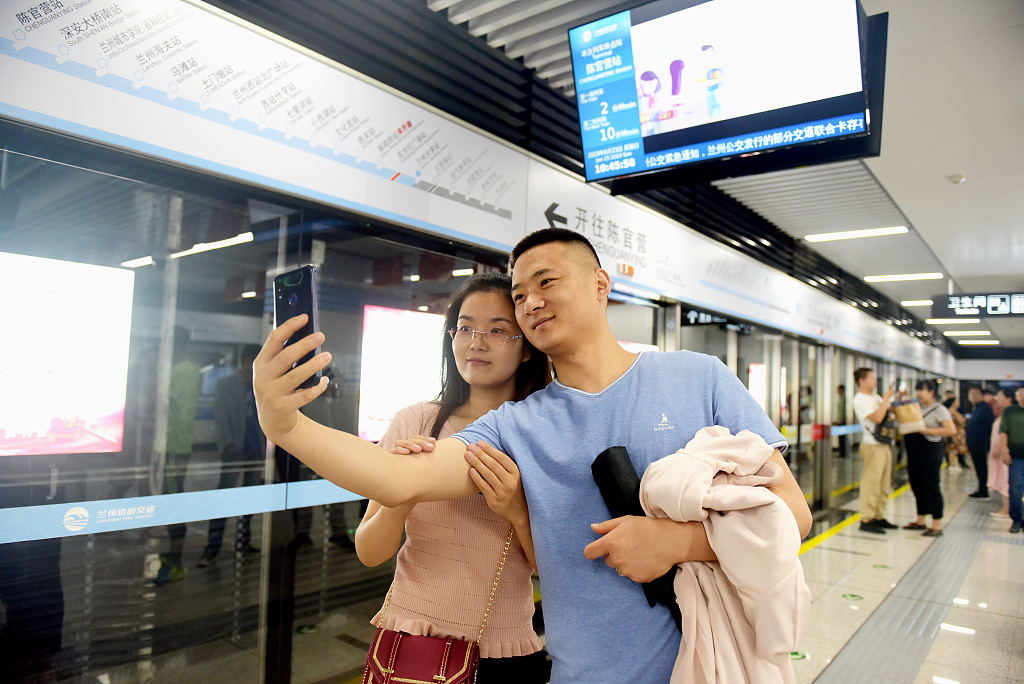 The first phase of Lanzhou Metro Line 1, the first rail transit line in Gansu province, officially opened for trial operation. It is also the first rail transit line crossing the Yellow River in China, marking the formal entry of Lanzhou city of Gansu province into the "Metro Era".
As per the announcement, the first phase project of Lanzhou Metro Line 1 formally started in March 2014, passing through four urban districts of Lanzhou from east to west. The total length of the main line of the first phase is 25.9 kilometers, all of which are underground lines, with overall investment of 19.816 billion yuan.
Lanzhou is a narrow terrain of "two mountains and one river". As a backbone line of urban traffic, the opening of the first phase of Lanzhou Metro Line 1 is of great significance in improving urban function, saving urban space and alleviating urban traffic congestion.
The first phase of Lanzhou Metro Line 1 is the first rail transit line under the Yellow River in China, and the constructors have successively overcome technical problems such as shield tunneling through the Yellow River and construction of stations and tunnels under the geological conditions of red sandstone, and the tunnel has crossed the Yellow River twice, said Duan Tingzhi, chairman of the Lanzhou Rail Transit.
For the convenience of the public, Lanzhou Rail Transit Line 1 adopts a single-way ticket, a joint traffic card, a silver-linked card with a flash-paying function, and a variety of payment methods such as the Lanzhou Rail Transit app.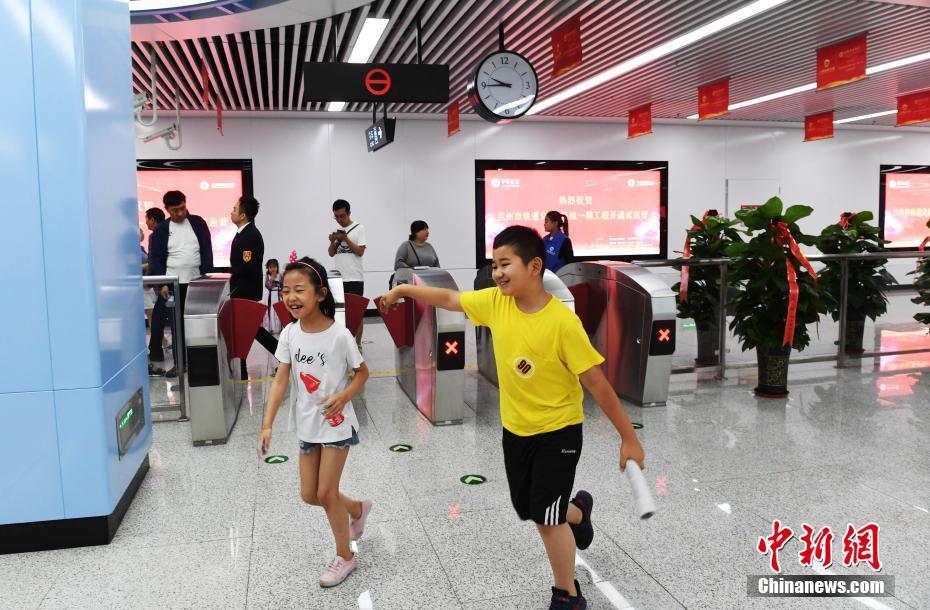 The initial operation time of Line 1 is from 6:30 am to 10 pm. The daily operation service is 15 hours and 30 minutes, and the whole line runs for about 45 minutes. The subway ticket price adopts the way of "mileage subsection valuation", with the starting price of 2 yuan. The corresponding fare preferential policy is formulated for different passenger groups.
"The metro construction has accumulated experiences for other cross-river urban rail and tunnel construction in similar geological and stratigraphic conditions," said Duan Tingzhi, chairman of the Lanzhou Rail Transit.
Huang Jianwei, deputy secretary-general of the China Urban Rail Transit Association, said that by the end of 2018, a total of 35 cities in China had opened 185 urban rail transit lines with an operation mileage of 5,761 km.
"After many years, the subway finally got through! A dream of Lanzhou people for many years has eventually realized and we have stepped into a new journey of rail transit. I am really excited. I will spend my whole day on the subway." At 9 am Zhang Guangyi, a citizen of Lanzhou, aged 65, arrived at Dongfanghong Square Station on time to take the first subway.