China-Europe freight trains make 14,000 trips
2019-03-18 09:01:04
Summary:The China-Europe freight train for cross-border e-commerce waits to depart from Zhengzhou, capital of Central China...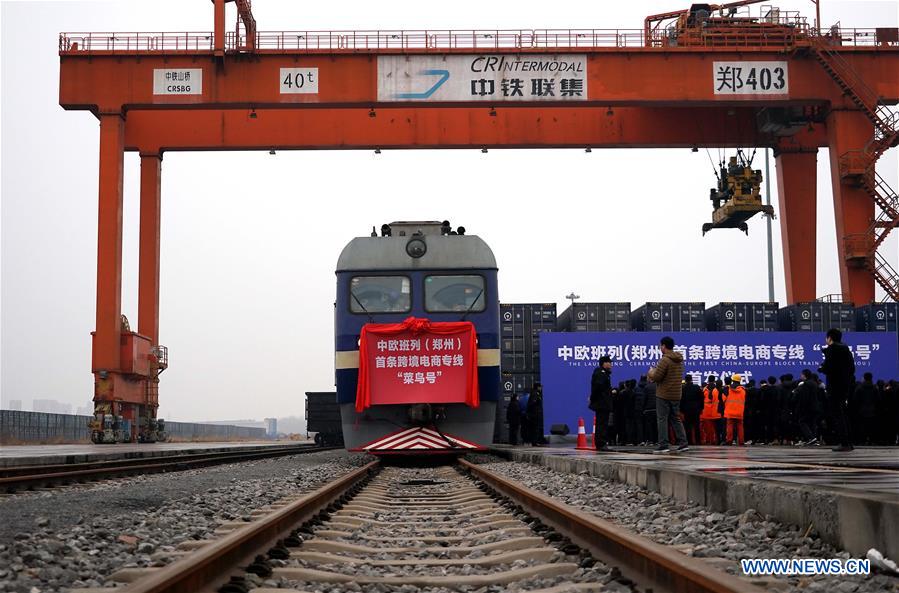 The China-Europe freight rail service network, a crucial part of the Belt and Road Initiative, has expanded rapidly, reaching 14,000 trips by the end of February, according to China's top economic planner.
The China-Europe freight trains have connected China with 50 cities in 15 European countries, according to sources with the National Development and Reform Commission, at a forum in the central Chinese city of Zhengzhou on Friday.
China has signed 171 cooperation agreements with 123 countries and 29 international organizations since the initiative was put forward in 2013.
Experts attending the forum said the initiative brought win-win development led by infrastructure construction to countries along the Belt and Road.
Cooperation programs have brought tangible benefits to local people along the Belt and Road, they said.